Tag Archives:
what is firewall in networking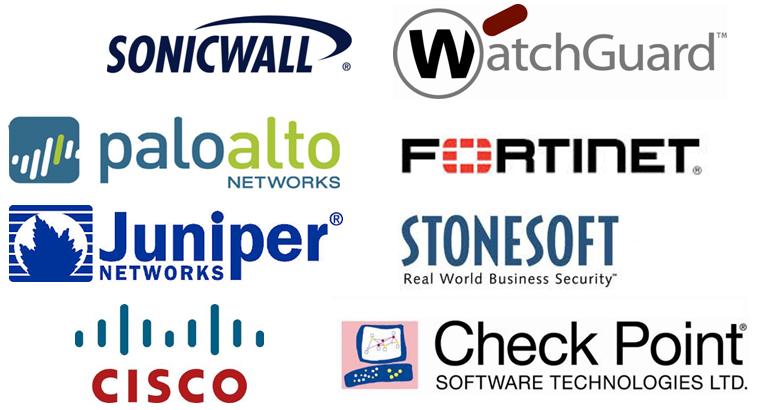 Best firewall in India
When any enterprise or small medium business start thinking of a network management & security, the first thing to come up in  the mind of IT Managers is a good and secure firewall. Firewalls are the first layer of defense in a network, as a system without the basic layer of security is intended to reveal the sensitive data for enterprise users.
A firewall is a combo of a firewall software and operating system that is built to run a firewall system on a dedicated hardware or virtual machine which includes :
Embedded firewalls: very limited-capability programs running on a low-power CPU system,
Software firewall appliances: a system that can be run in independent hardware or in a virtualised environment as a virtual appliance
Hardware firewall appliances: Hardware firewall is specifically built to install as a network device, providing enough network interfaces and CPU to serve a wide range of purposes. From protecting a small network to protecting an enterprise-level network.
below is the list of Best firewall Providers in India

Check Point
FortiGate
Palo Alto Networks
WatchGuard
Sophos
Cisco Asa Firepower
Cisco PIX
Mcafee Firewall
Juniper SSG
Juniper SRX
Sonicwall
Barracuda Firewall
Cyberoam
D-Link
Endian Firewall
Opendium Iceni
IPCop
pfSense
IPFire
Untangle
Zeroshell
SmoothWall
WinGate
Calyptix Security
Halon Security
Vantronix
What is a firewall?
A firewall is a software program or piece of hardware that helps screen out hackers, viruses, and worms that try to reach your computer over the Internet. If you can't start Windows Firewall or you are getting an error, use Microsoft free tool to diagnose and fix problems.
If you use a computer at home, the most effective and important first step you can take to help protect your computer is to turn on a firewall.
Windows 8, Windows 7, Windows Vista, and Windows XP SP2 or higher have a firewall built-in and turned on by default. (Note: Support for Windows XP ended in April 2014.)
If you have more than one computer connected in the home, or if you have a small-office network, it is important to protect every computer. You should have a hardware firewall (such as a router) to protect your network, but you should also use a software firewall on each computer to help prevent the spread of a virus in your network if one of the computers becomes infected.
If your computer is part of a business, school, or other organizational network, you should follow the policy established by the network administrator.
Automatically diagnose and fix problems with Windows Firewall
Follow these steps to automatically repair Windows Firewall problems:
Select the Download button on this page.
In the File Download dialog box, click Run or Open, and then follow the steps in the Windows Firewall Troubleshooter.
Notes
This troubleshooter might be in English only. However, the automatic fix also works for versions of Windows in other languages.
If you're not on the computer that has the problem, save the troubleshooter to a flash drive or a CD, and then run it on the computer that has the problem.
Windows Firewall isn't the default firewall
Windows Firewall doesn't start
Windows couldn't start Windows Firewall (Service-specific error 5 (0x5))
Remote Assistance isn't working because it's blocked by Windows Firewall
You're unable to access shared files and printers because sharing is blocked by Windows Firewall
BFE service is missing
Firewall won't start (Error Code 80070424)
Windows 7
Windows 8
Windows 8.1
Windows 10