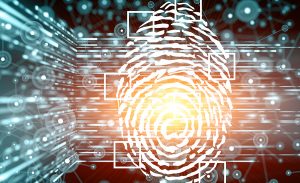 Fifty-six percent of consumers in North America and Europe are concerned about biometrics, and 81 prefer passwords for online payments due to security concerns, according to the report "Lost in Transaction: The end of Risk?".
Forty-eight percent of consumers have already authenticated a payment using some form of biometric authentication, rising to 54 percent in the UK. n mCommerce and biometric identification is marked, with 18-24-year-olds (75 percent adoption of mCommerce; 69 percent adoption of biometrics) and 25-39-year-olds (79 percent adoption of mCommerce; 61 percent adoption of biometrics) being the greatest adopters in both areas.
Other key findings include:
61 percent  of consumers believe that using biometrics is a much quicker and more efficient way of paying for goods or services than traditional online payment methods, and 57 percent of consumers agree that being able to verify their payments using biometric technology will make shopping on their smartphone more convenient than traditional desktop eCommerce.
Only 37 percent of consumers believe that biometrics are more secure than other verification methods and 66 percent of consumers said they would be worried if they were able to make purchases without being prompted for a password.
53 percent of consumers believe that voice-activated payments are quicker and more convenient than traditional online payment methods, but only 37 percent feel comfortable that their financial details remained secure when making a payment via a Smart Home device.
More consumers are prepared to order lunch (35 percent) or groceries (31 percent) from merchants that they shop with regularly, but fewer are prepared to make one-off purchases from stores they are less familiar with such as Christmas and birthday gifts (22 percent) or furniture (17 percent).
Only 18 percent of consumers are currently prepared to book a holiday or pay for a flight using a Smart Home device. 33 percent of consumers will not consider using voice-activated technology for any type of payment.
When it comes to both Smart Home and Internet of Things enabled purchases, 18-24-year-olds appear much more willing to embrace voice-activated technology than older generations. More than half of consumers in this age bracket would sign up for a subscription service such as Netflix (52 percent) or make a one-off entertainment purchase (51 percent) using voice-activated technology, and 43 percent would be prepared to pay for groceries using voice command to their Smart Fridge. 39 percent of 18-24-year-olds would make payments using their voice through their car's entertainment system.