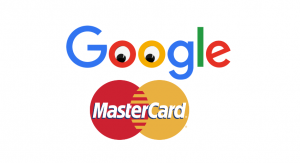 Over a week after Google admitted the company tracks users' location even after they disable location history, it has now been revealed that the tech giant has signed a secret deal with Mastercard that allows it to track what users buy offline.
Google has paid Mastercard millions of dollars in exchange to access this information.
Neither Google nor Mastercard has publicly announced the business partnership over allowing Google to measure retail spending, though the deal has now been disclosed by Bloomberg.
According to four unidentified people with knowledge of the deal cited by the news outlet, Google and Mastercard reached the agreement after a four-year negotiation, wherein all Mastercard transaction data in the U.S. has been encrypted and transmitted to Google.
Google packaged the data into a new tool for advertisers, called Store Sales Measurement, and currently being tested the tool with a small group of advertisers, allowing them to track whether online advertisements turned into real-world retail sales.
Last year when Google announced its Store Sales Measurement service, it only said the company had access to approximately 70% of U.S. credit and debit cards through partners but did not reveal their names.
This suggests that not just Mastercard, Google has deals with other credit card companies as well, which total of 70% of the people who use credit and debit cards in the United States.
However, it seems that users can reportedly opt out of offline ad tracking by merely turning off "Web and App Activity" in their Google account.
Mastercard denied that the company provided personal information to any third parties. Here's what a Mastercard spokesperson said in a statement:
"Regarding the [Bloomberg] article you cited, I'd quickly note that the premise of what was reported is false. The way our network operates, we do not know the individual items that consumer purchases in any shopping cart—physical or digital.
No individual transaction or personal data is provided. That delivers on the expectation of privacy from both consumers and merchants around the world. In processing a transaction, we see the retailer's name and the total amount of the consumer's purchase, but not specific items."
Google also said it did "not have access to any personal information" from its partners' credit and debit cards, nor do it "share any personal information" with its partners.
Without any doubt, the deal has been a boon to Google, as advertisers see much bigger returns and ready to pay more money to Google.