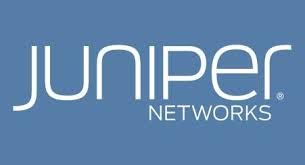 Juniper Networks has expanded its campus portfolio, including extending EVPN-VXLAN fabric to the campus, enabling a common architecture for campus and data center fabrics by unifying disparate architectures.
Through this unification, Juniper Networks is providing the building blocks for an enterprise-wide fabric, a key component in building a simple, secure and automated multicloud.
Juniper also announced enhancements to its branch portfolio with new capabilities in its Contrail SD-WAN solution, utilizing NFX Series, SRX Series and vSRX Series WAN Edge devices combined with Contrail Service Orchestration.
Most enterprises have separate campus and data center networks, leveraging entirely different architectures to provide connectivity across the two domains. This leads to divergent operations, which inhibits enterprises' attempts to unify their infrastructure under a common operational umbrella. With Juniper's new EVPN-VXLAN campus architecture, enterprises can build campus networks using the same protocols that are popular in the most stable and efficient data centers that exist today.
To facilitate the way customers can deploy their entire campus, Juniper has also expanded its campus portfolio via a resell agreement with a global Wi-Fi leader, Aerohive Networks, and today announced the expansion of their strategic partnership to provide a cloud-managed, wired, wireless and WAN solution.
Juniper Sky Enterprise integrates with Aerohive's Cloud Services APIs and Aerohive's HiveManager Network Management System to provide a single pane of glass for monitoring the entire wired and wireless campus network. The solution offers customers choice of deployment models – including public cloud, private cloud or on-premises.
Understanding that the branch is also an integral part of the customer's journey to multicloud, Juniper is enhancing its Contrail SD-WANcapabilities with support for fine-grained Application Quality of Experience (AppQoE) and industry-first active-active clustering for Juniper's NFX and SRX Series branch devices.
Juniper is also expanding its 5-step multicloud migration framework to include evolution paths for campus and branch networks. The 5-step multicloud migration provides enterprises with a set of best practices, natural technology insertions and recommended products and services to more easily complete the journey to a secure and automated multicloud.
"Since implementing Juniper Networks' switching products, James Cook University now has the foundation for secure and automated multicloud, giving the university flexibility to accelerate our use of private and public cloud resources," said Swain Kirk, Head of ICT Infrastructure Services at James Cook University.
"Our network now has a consistent design for the core, data center and campus networks using Juniper's QFX and EX Series switches, which deliver significant operational simplicity. Our IT team can consistently apply policies and operations across multiple campuses, clouds and other locations. Previously, if one switch went offline, it could take down seven floors or three buildings. But now with a highly resilient, redundant network design, we can lose a piece of equipment in the chain without impacting the user experience."