You're either secure or you're not, there is no middle ground when it comes to having proper network security.
This is why when it comes to mobility and wireless, security needs to be at the foundation of your wireless platform.
One of the most critical pieces of your security infrastructure is deploying the right firewall.
We've come along way since the days of traditional port-based firewall systems, and there a lot of solutions to choose from. To help you find the right firewall, here are key points to consider before you buy.
Visibility & Control Of Your Applications
Traditional port-based firewalls only provide you with limited control and visibility of the applications and end-users accessing your network.
Obviously, you don't want everyone accessing applications like YouTube or Facebook, however, what about your marketing team, or teachers that are streaming a video for a specific lesson?
With the right firewall in place, you can apply policies to certain end-users, allowing access to those with jobs pertinent to the applications being used.
What about end-users like guests or if your company is a hospital, what about your patients?
Different end-users can have different polices applied that prohibit them from accessing certain applications.
Furthermore, next-gen firewalls can limit access to certain parts of applications. For instance a user might be able to use Facebook calling and messaging but not be able to post to their timeline or on a friends "wall."
Protection and Prevention From Threats
Did you know your port-based firewall can't "see" any of the applications or users gaining access to your network? This is a big issue today with data breaches, if the firewall can't see the devices or applications being used- how will it protect your network and your end-users?
A next-gen firewall can see and control all of the applications and sensitive information on your wireless network. They can limit traffic and risks to your network by only allowing approved applications to be used.
You can even scan these approved applications to ensure there are no potential threats. As an added bonus, because applications have to be approved by the firewall, it can also reduce bandwidth consumption helping to improve your overall wifi performance.
Legitimate 1 Gigabit Throughput
Port-based firewalls often claim with each port you get 1 gigabit, however once all of the services are turned on like malware, you can cut that throughput by a third.
With next- generation firewalls 1 gigabit is as claimed, you get 1 gigabit of throughput with ALL of the services turned on.
It's About Your Devices Not IP Addresses
Think of modern firewalls like telephone books. Instead of searching to find a user using an IP address, your next-gen firewall is capable of finding a device by user name.
This way you know exactly how many devices each of your employees are using to access the network, and if they cause a breach you can find the device and wipe it clean.
Remote Users
With the influx in employers allowing remote workers in every industry, employees need to be able to access your internal network and applications from any location.
Whether it's from home, the library, a coworking space or even a Starbucks, they should be able to connect and complete their work.
The same rules and policies should be enforced by the firewall outside of the hospital, school grounds, warehouse, or university. This keeps traffic coming in and out of your internal server safe and threat free.
Streamlined Security Infrastructure
Buying more security components (appliances) hoping they fix your security needs isn't always the answer, and often times ends up being costly and ineffective.
Adding more and more components means there's more to manage and update, which can decrease your efficiency by creating a unnecessarily more complex system.
Next-gen firewalls already have the necessary security infrastructure components built-in, including:
Anti-virus protection
Spam filtering
Deep packet inspection
Application filtering
It's a comprehensive security component that enables you to not have to worry about what other pieces you'll need to add in order to make your network more secure.
Cost
Last but not least, cost is always a factor when it comes to choosing the right firewall. It's important that you think about not only how much something costs but how it will fit into your budget.
Often times we fail to see the harm in not purchasing something, and waiting until something goes wrong. Well if something goes wrong, and data is leaked, it can end up costing you a lot more than just money.
Modern firewalls are more affordable than you might think, especially when compared to the cost of a major network security breach, or the decreased efficiency you'll experience from having poor wifi performance due to an old or insufficient firewall.
We've found that with the correct firewall in place, they pay for themselves almost instantly.
At IT Monteur's Firewall Firm, we deliver affordable, robust, and secure Firewall & wireless platforms – it's all we do. If you have any questions about choosing the right firewall or would like to discuss an upcoming project, Please contact us on
Sales :+91 958 290 7788 | Support : +91 96540 16484
Firewall Providers
1. Fortinet
Maybe it's the company's independently certified and continuous threat intelligence updates. Perhaps its the ability to protect against malware attacks lurking in encrypted traffic. Whatever the reason, Fortinet remains a popular firewall solution. It stands alone atop Gartner's list — by a wide margin, thanks to a stellar 4.5-star rating from users.
One reviewer, a network engineer, praised its ease of use and value. The IT pro writes: "Overall, we have been extremely satisfied …." Another user, in the industrial automation space, highlights one feature in particular. "The dual-wan feature also gives you the ability to have load-balancing or failover for multiple WAN connections."
A partnership with Symantec to integrate into the latter's cloud-delivered network security service, Secure Web Gateways, will ensure continued utility and relevance for Fortinet throughout 2019.
2. Palo Alto Networks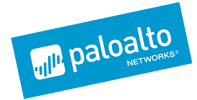 Another highly regarded firewall provider found a new dance partner of its own in late 2018. Palo Alto
Networks announced its acquisition of RedLock, which leverages AI to connect seemingly disparate dots that provide a comprehensive picture of potential threats to an organization's cloud environment. Already a Gartner superstar with a 4.5-star rating equal to Fortinet's, adding this strength and capability to Palo Alto Networks' offerings can only help.
A senior network engineer describes Palo Alto Networks' firewall as consistently updated, stable, and robust, and a CIO credits it with making his team "much more productive and efficient."
Palo Alto Networks features worth a look are the scanning engine it uses to prevent the transfer of unauthorized files and sensitive data, and its integration with enterprise directory services such as Active Directory, eDirectory, LDAP, and Citrix.
3. Cisco
One reviewer calls Cisco's firewall solution "mature, solid, and easy to understand." It's great if you can find such characteristics in a person and even better if your firewall solution shares them. There's a reason for Cisco's "Customer Choice 2018" achievement from Gartner, after all. A network administrator using Cisco's firewall claims it has "more functions than I can use" but is easy to maintain and manage.
In addition to manufacturing security solutions, Cisco has been making news lately. The good kind. "Three years ago, it was still like is Cisco serious or not?" one IT leader expressed. "Now you've got single sign-on Multi-Factor Authentication, Cloud Access Security Broker, all under Cisco Umbrella …. Those are all good moves. Even in the market, customer perception is tenfold better compared to three years ago."
Considering Cisco? Then check out the automation capabilities of Cisco's networking and security operations, as well as its next-generation IPS, advanced malware protection, and sandboxing features.
4. Check Point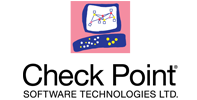 Keeping pace with the multi-star user ratings of more prominent players in the firewall space, Check Point receives high marks and high praise. "The feature set of Check Point's next gen firewalls keeps expanding to include new ways to address security concerns," one reviewer shares, noting their "very positive experience" with the solution. Another reviewer cuts straight to the point when he calls it "the best firewall in the market."
Check Point touts the industry's broadest application coverage: more than 8,000 applications and 260,000 social network widgets. This allows companies to administer rules to features that people use daily, such as instant messaging, social networking, video streaming, and games.
One of Check Point's stated goals is "superior protection across the entire security gateway." Capabilities such as that help it reach such goals. Its recent moves to bolster integration with the Amazon Web Services Security Hub will also help.
5. SonicWall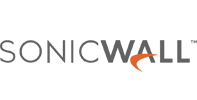 Though smaller in market size to other firewall providers on this list, SonicWall still lays claim to protecting more than 1 million networks worldwide. It's earned that business, in part because of features that defend against zero-day vulnerabilities, prevent the unauthorized takeover of virtual systems, and stop unauthorized access to protected data assets.
And doing all of that doesn't require a team of IT pros beyond the initial installation. One reviewer writes, "Setup has a lot of features, so I suggest you get some help with someone that is familiar with SonicWall." Another calls it "an extremely easy to use firewall" and adds, "The settings are easy to configure even though initial setup may be challenging for your specific environment."
One thing to consider if you're looking at SonicWall: while it is making inroads to virtual environments, it seems to be doing so at a pace that sets it behind others in the field.
 

10 Top Firewall

Vendors

Reviews

Overall Rating

Fortinet

Cisco

Palo Alto Networks

Check Point Software Technologies

Sophos

SonicWall

4.4

Juniper Networks

WatchGuard

4.3

Barracuda

4.6

Forcepoint

4.6
For Any type of Firewall Security and Support, Please call us on
Sales :+91 958 290 7788
Support : 0120 2631048