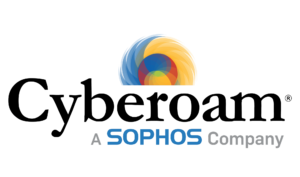 Cyberoam Firewall Price in India

Cyberoam has been acquired by Sophos*
Buy Best Price Hardware Appliance UTM Cyberoam Firewall from authorized Dealer, Partner, Reseller with remote, on-site installation support in India at best price.
We are Providing our Antivirus, Antispam solutions all over India like Mumbai, Thane, Navi Mumbai, Vasai. Virar, Panvel, Kharghar, Bhiwandi, Kalyan Gujrat, Kolkata, Dehli, Chennai, Tamil Nadu etc. To buy our Firewall Service.
Cyberoam Firewall Price

(Note*- Cyberoam has been bought by Sophos & All Cyberoam clients need to upgrade to Sophos at coming renewal)
Below prices are for your reference only, Firewall prices keep on changing as per market. Ask our expert for the latest price for Cybearom Sophos Firewall.
Speak to our Cyberoam Sophos Expert now +91 9582907788 or Email: sales@itmonteur.net
SMB Appliances
For Enterprise
Cyberoam 15i NG
Hardware UTM Appliances for Small & Branch Offices
Cyberoam UTM appliances enables small offices to shift from plain firewall to comprehensive UTM protection with cost effective, which gives powerful security to protect your network from malware, spam, trojan, DoS, DDoS, Phishing, pharming and intrusions. Large organizations can implement uniform security and gain high visibility into remote and branch offices with centralized management and Layer 8 Identity-based security.
Key Features
Stateful Inspection Firewall
VPN (SSL VPN & IPSec)
Intrusion Prevention System
Anti-Virus & Anti-Spyware
Anti-Spam
Outbound Spam Protection
Web Filtering
Bandwidth Management
Application Visibility & Control
Web Application Firewall
3G / 4G / WiMAX Connectivity
 IM Archiving & Controls
Multiple Link Management
On-Appliance Reporting
IPv6 Ready
 Wi-Fi Appliances
Key Features
Layer 8 Identity-based policies
Role-based access at remote locations Visibility into who is doing what
Comprehensive UTM Security
Stateful Inspection Firewall
Intrusion Prevention System
Anti-Virus & Anti-Spyware
Anti-Spam
Web Filtering
Application Visibility & Control
On-appliance Reporting
Web Application Firewall
Outbound Spam Protection
Secure Remote Access
IPSec VPN
L2TP
PPTP
SSL VPN
WAN Connectivity & Availability
Bandwidth Management
Multiple Link Management
3G / 4G / WiMAX Support
Advanced Networking
Multi-core Processing
Extensible Security Architecture
Active-Active High Availability
IPv6 Ready Gold Certified
Wi-Fi Security
Wireless Standards IEEE 802.11a/b/g/n (WEP, WPA, WPA2,802.11i, TKIP, AES, PSK)
Up to 8 bssid Access Points
Centralized Security Management
CCC Appliances
Cyberoam iView Open Source Solution – Logging & Reporting
Cyberoam iView Appliances – Logging & Reporting
We deales with all range of Cyberoam firewall for your Home and Office use. To know more about Cyberoam Next Generation series and Cyberoam ia Series you can contact us.
For more details just call or email us on
Phone:+91 9582907788 Email: sales@itmonteur.net